First-time homebuyers in Boston typically only consider purchasing single-family homes or condos. This is the more traditional route to becoming a property owner. However, in today's current real estate market, it may make more financial sense to purchase a multi-family home in Boston. While the overall price tag (and down payment) may be larger on a multi-family home, your net monthly payments could be lower.
Multi- Family Homes in Boston Cost You Less Money out of Pocket Each Month
Boston real estate is expensive, no matter what type of home you purchase. However, multi- family homes have a huge advantage over single-family homes. You can live in one unit and rent out the other unit(s). The rental income can significantly offset your monthly mortgage payment. Rents for Boston apartments are extremely high, with Boston overtaking San Francisco as the second most expensive city for renters. Having the ability to cover some of your mortgage with a high rental income would offer some relief while allowing you to continue building equity. This is especially important considering the Fed has hiked rates six times in 2022.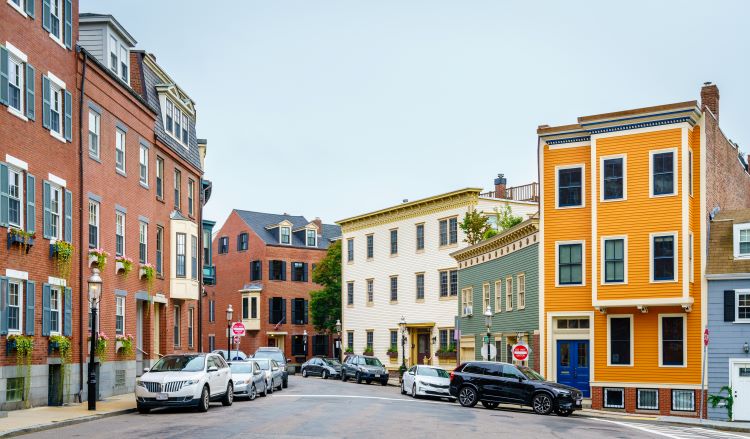 Multi- Family Homes in Boston Create Rent Income That Helps Build Equity
Equity is the current value of your property minus the mortgage balance. For example, if your Boston real estate is worth $750,000, and your mortgage is $550,000, the equity on your home is $200,000. When your tenants pay their monthly rent, you use that rent to pay your mortgage. In some cases, the monthly rent can cover the majority of your monthly mortgage payment. Rental income can also provide positive cash flow after the mortgage payment is paid.
Each time you pay your mortgage, you're building equity in your property. Rental property can be an incredible investment. If chosen well, not only does your investment offer good returns, but also predictable cash flow. There is a lot of demand for Boston rental housing right now- after all, housing supply has been unable…