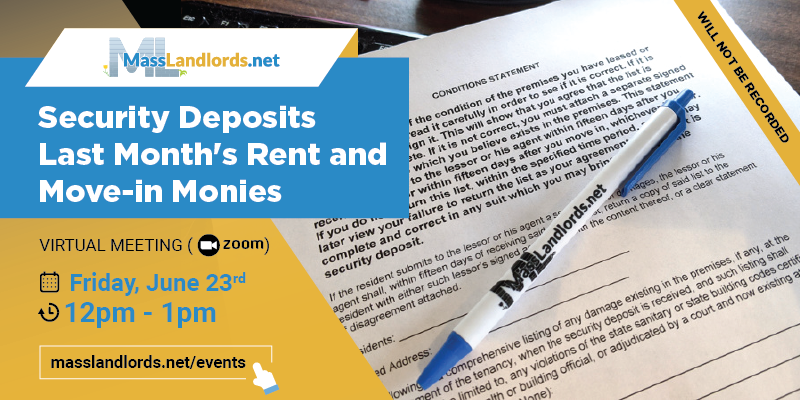 This presentation will teach how to take move-in monies as a landlord in Massachusetts. We will discuss the four allowable charges:
First month's rent
Last month's rent
Security deposit
Locks
Security deposits are one of the primary liabilities for Massachusetts landlords. If you make a paperwork mistake,
you might owe your renter three times the amount of the deposit plus attorney's fees! But we'll show you how to protect your property with a deposit, and how to protect your business with bulletproof compliance.
We will compare and contrast security deposits with last month's rent.
Can you charge a pet deposit? Application fee? Amenity fee? Attend and ask why not.
Attendees will leave knowing what Massachusetts law requires when taking move-in monies and how to operate with peace of mind.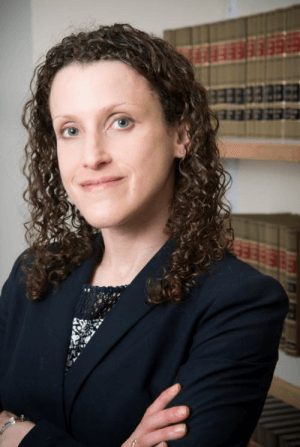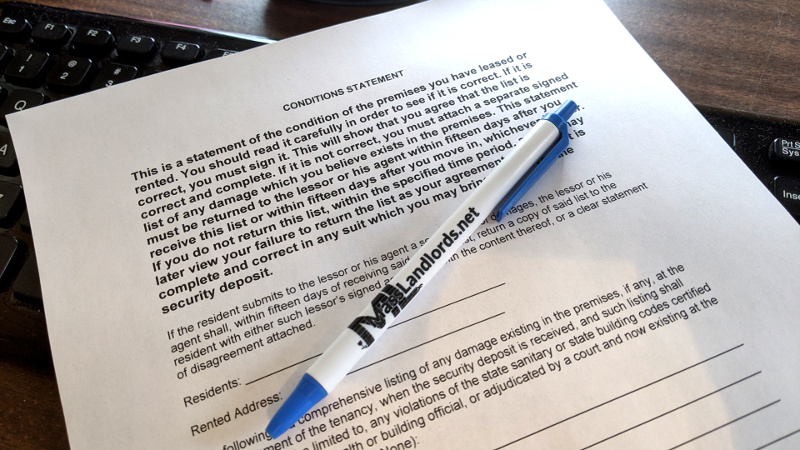 Part of this presentation will be given by Attorney Jordana Roubicek Greenman, a real estate lawyer, recipient of the Super Lawyers Rising Star award 2012-2020, and one of Boston Magazine's Top Lawyers of 2022. Attorney Greenman has a solo practice with a main office in Watertown and additional office in Downtown Boston. Her practice consists of a broad range of real estate-related legal matters, including commercial and residential landlord/tenant disputes, condominium association representation, general real estate litigation and commercial and residential real estate closings. Attorney Greenman has a well-respected reputation for aggressively advocating for her clients' goals and ensuring beneficial outcomes at a reasonable cost. She was among the first attorneys to take legal action in response to the unfunded eviction moratorium and has been working as co-counsel on a pro bono basis with the recent Boston Eviction Moratorium.
"Attorney Greenman is such a great source of common sense and specialized wisdom!" -David