Posted on October 24th, 2022
by Nomer Caceres.
Posted in News –
<!–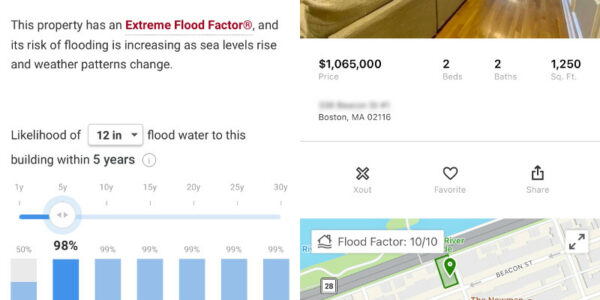 —
By Eric Weld, MassLandlords, Inc.
MassLandlords plans to file a bill with the 193rd state legislature that would appoint a working group to study the increasingly urgent issue of high flood risk in the capital and how a plausible flood event could negatively impact state governance – not to mention destroy acres of high-priced real estate.
The proposed legislation is titled an Act Establishing the Climate Resilient Capital Task Force. It calls for the establishment of a high-profile team to determine workable plans for ensuring the continuance of civil government in the event of a catastrophic weather event in downtown Boston, the location of the state capital.
The task force would be charged with developing plans for either bolstering defense of state capital buildings from extreme flooding or relocating state government buildings and facilities to an area or areas less vulnerable to flooding and disruption from extreme weather.
Owners of property in the downtown region would benefit enormously from information and data compiled by the task force. For one thing, an in-depth report on future flooding would provide insight that would inform real estate investment and assist in buying and selling decisions and market parameters.
For owners of coastal property along the north and south shore, the work may also eventually lead to "managed retreat" in Massachusetts. Managed retreat is a new policy framework in which at-risk owners would sell their buildings to the state or its agencies. These public buyers would then decommission and remove…