Posted on June 30th, 2022
by Nomer Caceres.
Posted in News –
<!–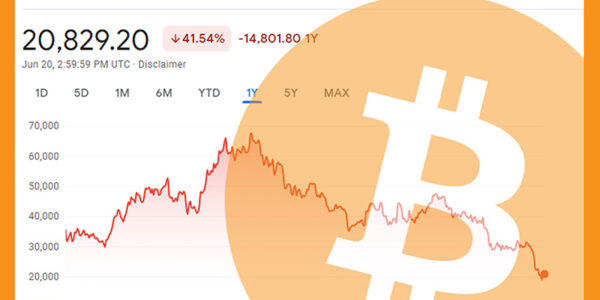 —
By Kimberly Rau, MassLandlords, Inc.
A Massachusetts renter came to Reddit in early June with a wild story: their landlord was withholding almost half of their security deposit after investing it in the cryptocurrency Bitcoin.
"I emailed and asked for a list of the expenses that were incurred that resulted in the lesser deposit and they told me yesterday that they had held the money in a 'money market' account and it had lost value over the year," the tenant wrote in the subreddit r/legaladvice. "I called them immediately and asked what brokerage they had used…after some heated prying, they finally admitted that they had put the deposit into bitcoin, via [Bank of America's] exchange."
The tenant, who posted under the username Time-Calligrapher249, said the initial deposit was $3,000, the equivalent of a month's rent. The landlord attempted to return just over $1,600 of it, claiming the rest was lost in the volatile fluctuations of Bitcoin's value.
Of course, this is illegal in the bay state. In Massachusetts, the laws governing security deposits are ironclad. The deposit belongs to your tenant, not you, and must be placed in an interest-bearing account in the tenant's name. If you are going to withhold any of it, you must provide a detailed breakdown of deductions. Repairs due to reasonable wear and tear don't count. And neither do losses in cryptocurrency (or any other investment).
Security Deposit Errors may Mean Triple Damages
If this story is true, then this landlord has made a serious mistake, both in the manner in which they handled their tenant's money and in deciding to withhold any of it…